Working on Mina's sweater again, from the cover of Special Knits:






She took to wearing the unfinished body like a shawl; I figured I could at least give her a completed sweater.

Looked through Stefanie Japel's Fitted Knits in the campus bookstore.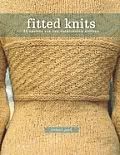 There are at least five sweaters I am dying to knit.

Today, I love this yarn: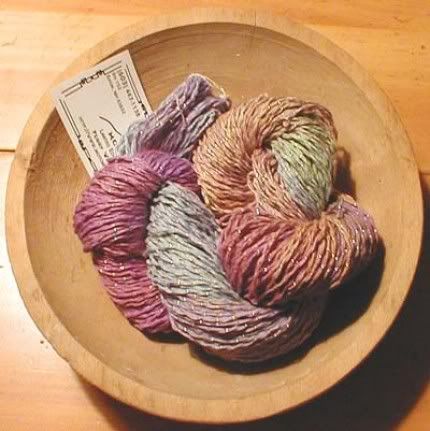 I think it would make a perfect spring replacement for my favorite Silk Garden scarf, which, sadly, is lost forever. I used a stitch pattern described somewhere on the knitty.com blog. My bookmark no longer works and I can't find it, but basically it's a stretchy diagonal mesh.

My Wyvern sock fits perfectly in the foot but is so tight in the ankle I can barely get it on. I went with the non-ribbed version and now I must rip.

I finished the back of the Rebecca sweater. Knitting an identical front isn't inspiring me, and the needle I need is tied up in Mina's sweater at the moment.

Today I need to find the spring Vogue Knitting and a set of US5 dpns. Plus a birthday cake and a gift book.