could be over? I think I just might have found my perfect cardigan pattern!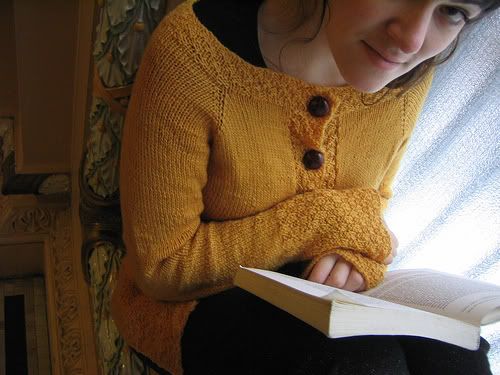 Brompton, by Alice Bell (click the photo to be taken to her blog and the free (!) pattern)

Wide neckline: check. Raglan shaping: check. Long length: check. Extra long sleeves: check. Not boring looking: check! I love the texture detail and that the cuffs can button back out of the way. Just perfect! Since I've committed to no yarn buying until the Spring Equinox, I'm looking at my stash and wondering if Cascade Pima Tencel would work.

We're gearing up for another nor'easter this weekend, lasting into next week (and no, I'm not on the East Coast, I'm on the West, but we call them that here, too). I'm wondering how quickly a bulky merino top-down raglan would knit up....